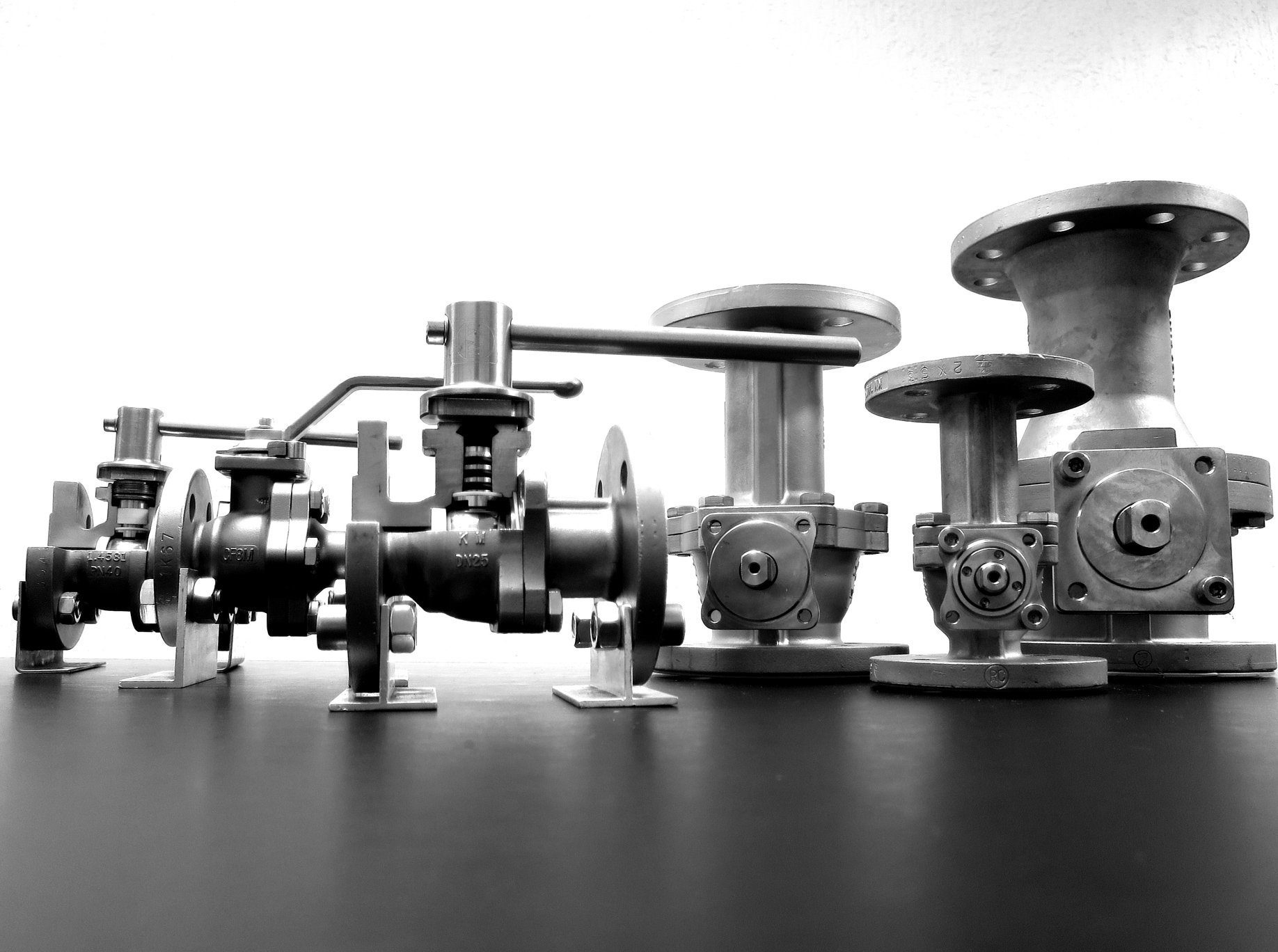 Products
KM-TX-AS/TA-AS
Flanged Ball Valves - ASME Design (PTFE)
TECHNICAL SPECIFICATION

Size Range
NPS 1/2" - 6" (DN15 - 150)
Body Type
two-piece
Port
Full port
Temperature Range1
-60°C to +260°C
Operating Pressure
max. 40 bar
Body Material
TX-AS: Stainless Steel ASTM A351
TA-AS: Carbon Steel ASTM A216
Seat
PTFE/25% GFR
PTFE/50% VA
PEEK
Virgin PTFE (FDA)2
Packing
PTFE
Body Sealing
PTFE
Flange Connection
ASME B16.5 RF, Class 150, 300
Top Flange
ISO 5211
Face-to-Face3
EN 558 Series 3, 4
Design
ASME B16.34
Pressure Test
API 598
Certification
TA-Luft VDI 2440
FireSafe4: ISO 10497, API 607

1 Maximum temperature ranges only valid for special version.
2 Optional only for KM-TX-AS.
3 6" (DN150) Class 150 (Series 12).
4 Optional: Ball with relief bore on pressure side (requires unidirectional installation).
The series TX-AS/TA-AS is designed in accordance with ASME B16.34 and features a self-sealing, maintenance-free PTFE sealing system with a custom-made preloaded Belleville spring design. This design has proven to ensure an extremely long service life. This flanged ball valve meets the highest quality requirements of the German Chemical Industry and is supplied with an investment-cast cranked hand lever (up to 4" / DN100).

◾ Resilient-seated ball valve with floating ball in acc. with ASME B16.34
◾ Antistatic design as standard
◾ Blowout-proof stem
◾ Chambered body gasket
◾ Free of non-ferrous metals
◾ Maintenance-free and durable
◾ Packing design offers the possibility of manual adjustment of the sealing
◾ Use of acid-resistant materials

DETAILS PTFE PACKING




Seat PTFE/25% GFR

optional: PTFE/50% VA

optional: PEEK

optional: virgin PTFE (FDA)2

Body Sealing: PTFE, Graphite4 FireSafe

Stem Selaing: PTFE-Gleitring primär

Bushing: PTFE, Graphite4 FireSafe

Spring: Stainless Steel

Sales Reference Drawing

Certificates